Covid-19 : Travelling safely to Morocco
Morocco reopens its air borders for professionals and foreign nationals not subject to visa requirements as of September 6, 2020, under certain conditions. Although the state of health emergency is extended until further notice, a simplified procedure was announced on September 5 to allow a gradual opening of Morocco's borders.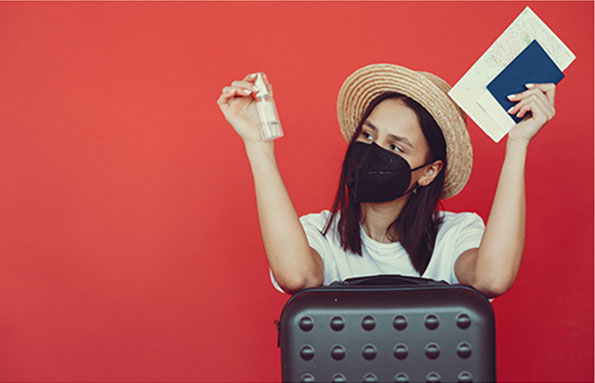 What are the steps to follow before coming to Morocco?
Following the Moroccan government's decision to allow Travelers to enter Morocco by air, a number of conditions must be met.
Professionals coming from abroad must have a printed invitation on the letterhead of the inviting Moroccan company.This letter must be sealed by the company and signed by a manager with all the relevant information concerning the traveller included (passport number, dates of entry, purpose of visit, accommodation details).
For foreign nationals not subject to Visa, formalities to enter Morocco a confirmed hotel reservation in a classified hotel and tourist establishment (including Riad) must be presented at the airport.
As regards to Covid-19 test, passengers will be required to present (negative) results of a PCR test for COVID-19 before being permitted to travel to Morocco, with the results dated no earlier than 72 hours prior to departure.
All passengers must complete a passenger health form online at http://www.onda.ma/form.php, then print and sign the form, to be presented on arrival in Morocco.
From which countries can we come to Morocco and with which airlines?
Many countries are concerned by the decision to open up airspace, including the United Kingdom, Germany, Italy, France, Spain, the Netherlands, Belgium, Russia, Portugal, the United States, Canada, the United Arab Emirates, Turkey and Switzerland.
Discover the complete list of airlines serving the Kingdom.
However, we advise you to consult the official websites of the airline companies for more information on flights.
The Moroccan National Tourism Office representatives on site will provide you with all the useful information for your trip.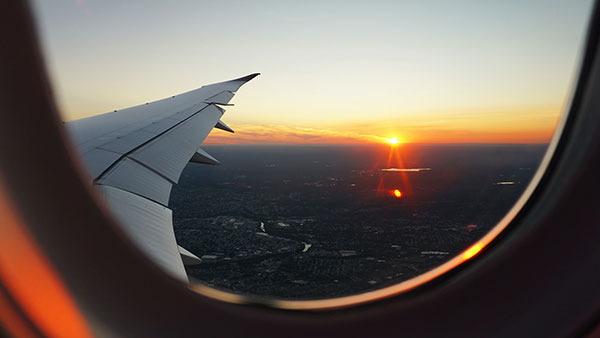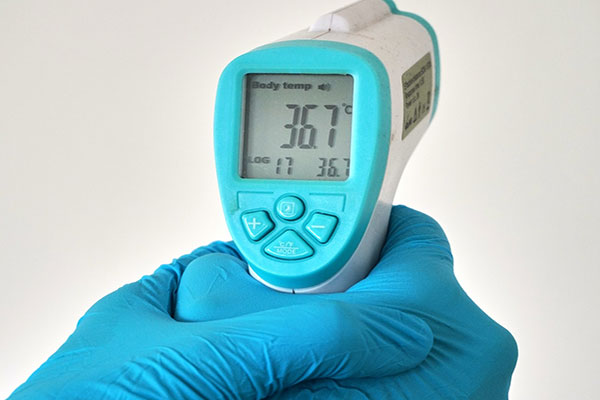 What is the Covid-19 health situation in Morocco?
Since the beginning of the Covid-19 pandemic, the health situation in Morocco has always been stable with low critical cases.
For more information on the covid-19 health situation in Morocco, click on the following link: : http://www.covidmaroc.ma/
What are the sanitary measures to be respected?
As part of the fight against the spread of Covid-19 pandemic, Morocco ensures the application of health measures recommended by the World Health Organization (WHO) for safety and health of everyone.
For your safety and safety of others during your stay in Morocco, it is necessary to:
Wash your hands regularly for 20 seconds with soap or a hydro-alcoholic solution.
Cough or sneeze into your elbow or into a single-use handkerchief and dispose of it in a garbage can.
Maintain a distance of 1.5m with your interlocutor.
Avoid hand gestures, hugs and kisses and make sure the mask is worn. In Morocco, failure to wear the mask is punishable by a fine of 300 DHS.
Take all precautions when going out.
During your tourist or professional stay in Morocco, it is strongly recommended to download the Wiqaytna (our security) an application put online by the Ministry of Health to notify the person to the exposure to the Coronavirus "Covid-19".
Several hospital centers have been deployed to take care of the infected people and to remain attentive and at the service of citizens and tourists.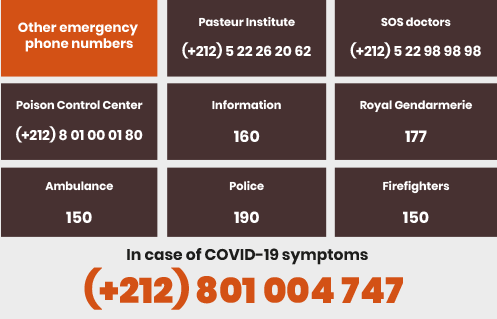 Useful numbers during your stay
During your stay, you must adopt barrier gestures to protect yourself and others. However, once you arrive in Morocco, several numbers are available to citizens and travelers for advice, assistance, security and emergency.
A list of embassies and consulates in Morocco is also at your disposal for any information, request for documents or to benefit from consular services.

Stay safely in Morocco
It is best to find out about the restrictions in each country before planning your trip. In Morocco, a state of health emergency is always applied to ensure the safety of citizens and travelers.
Within the framework of the application of the state of health emergency, a strict control is ensured in all the entrances of the cities. Each city council applies its own restrictive measures for the city in question in order to limit the spread of the virus.
To make the most of your stay, it should be noted that restaurants and cafés generally close at midnight, shopping malls and convenience stores close at 10 pm.
Find below the measures adopted by the tourist services in Morocco and intended to guarantee you a nice stay: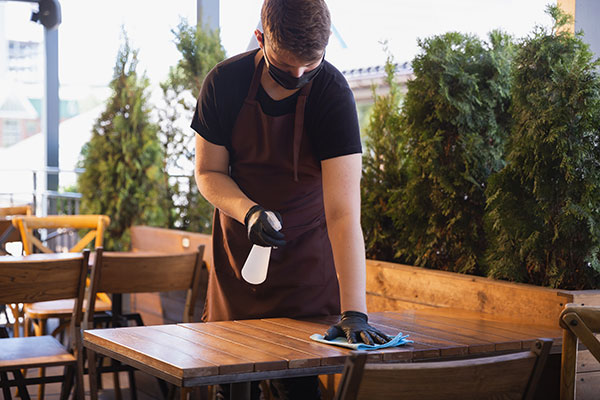 Cafés and restaurants
With prior reservation, it is possible to access the different cafes and restaurants while respecting some sanitary measures. You must always wear your mask at the entrance and every time you get up to move around. At the entrance, your temperature is checked, and you are invited to disinfect your hands. To ensure the safety of all clients, the entrance and exit routes are separate. As for the number of people per table, it is also limited with respect to the safety distance.
Beaches, resorts and wellness centers
Private bathing establishments have also made several efforts to guarantee the health of all their customers. The general health protocol being followed, body temperature is checked at the entrance and hand disinfection is required. In the case of the wellness centers, the entry and exit routes are separated. Respect of social distancing is recommended, and the wearing of masks is mandatory in common areas. In order to fully enjoy these activities, it is advisable to follow all the guidelines mentioned at the reception area of these establishments and to inquire in advance by telephone. Public beaches are closed.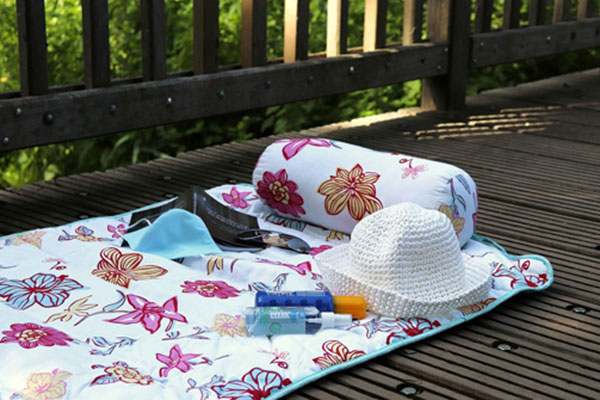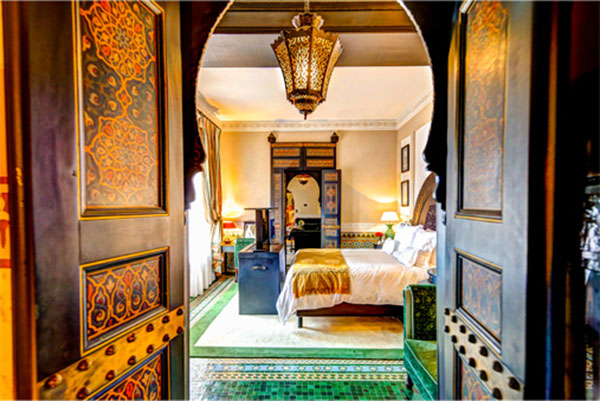 Hotels and accommodation facilities
A reservation is mandatory to take full advantage of your stay in hotels, resorts, riads and all classified accommodation structures. Wearing a mask is mandatory in reception rooms, dining areas and any other common room. To ensure compliance with sanitary measures dictated by the authorities, the staff of the tourist sector is trained to guide you and guarantee you the best of stays. It should also be noted that body temperature is checked at the entrance and hand disinfection may also be necessary. In addition, several structures offer the option of online booking for swimming pools. The respect of social distancing measures and hygiene rules is also required.
Museums and cultural sites
Several museums and cultural places are currently closed. When they reopen, access will be limited to a specific number of people with a reservation option. Temperature will be checked, followed by hand disinfection. As the entrance and exit routes are separated, the safety distance will have to be respected in case of waiting. Inside these establishments, it would be preferable to avoid touching objects and to follow the indicated and signaled routes. Wearing a mask is mandatory.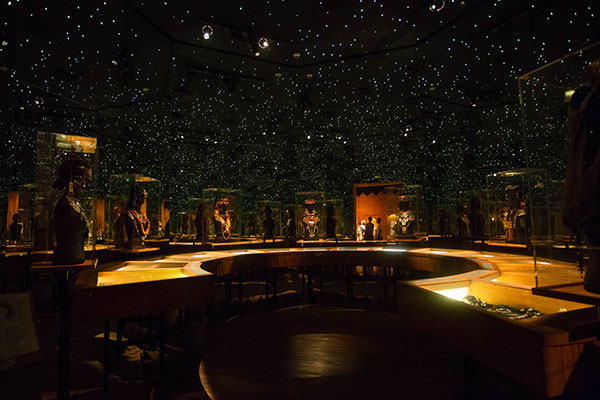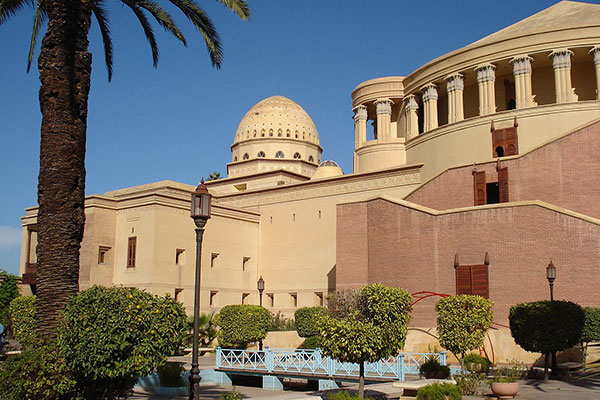 Cinemas and Theatres
Cinemas and theaters are currently closed. When they reopen, admission may be subject to reservation. All arrangements will be made to protect your health and safety: a marked and indicated route, a temperature reading at the entrance, hand disinfection and numbered and separate seats to keep a safe distance. It should be noted that wearing a mask is mandatory to attend shows in cinemas and theaters.
Natural parks, green spaces and playgrounds
In playgrounds, green spaces and public nature parks, regular disinfection of your hands is recommended. Wearing a mask is mandatory. A physical distance of at least one meter is recommended. In private areas, a temperature reading, and hand disinfection is mandatory at the entrance, as well as the wearing of a mask.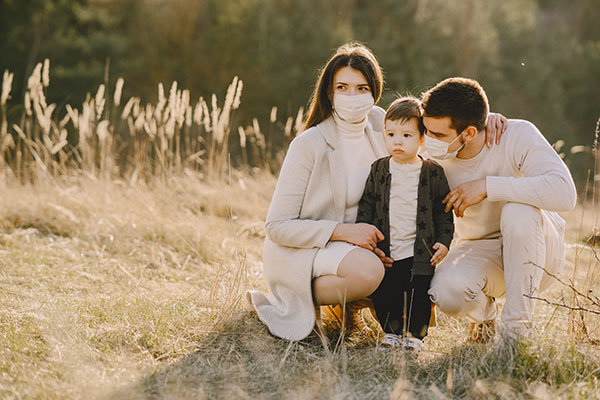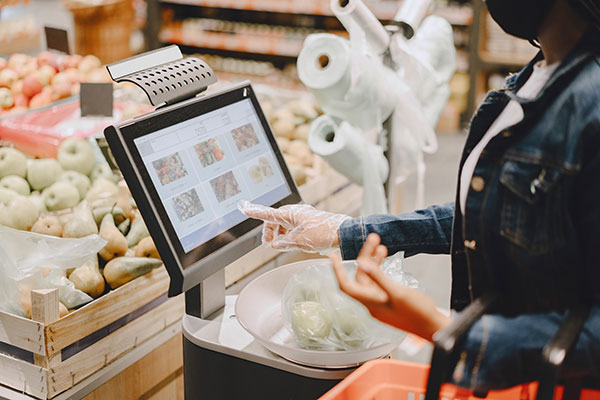 Shops and commercial activities
In shops, boutiques, shopping malls and local stores, it is mandatory to wear your mask to protect yourself and others. It is brought to your attention that at the entrance of each store, sanitizers are available to customers, as well as thermal scanners for checking body temperature. As the number of customers is limited in these areas, it is compulsory to respect the safety distance in queuing. During your stay, it is recommended to inquire about the opening and closing hours of the stores.
Tourist guides
Tour guides will be provided with a hygiene kit and disinfected audio equipment before and after each visit. Wearing a mask is obligatory during the entire visit. It is mandatory to respect the rules of social distancing and to disinfect your hands after each contact.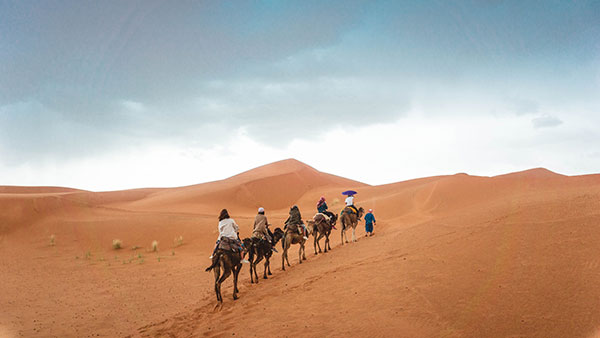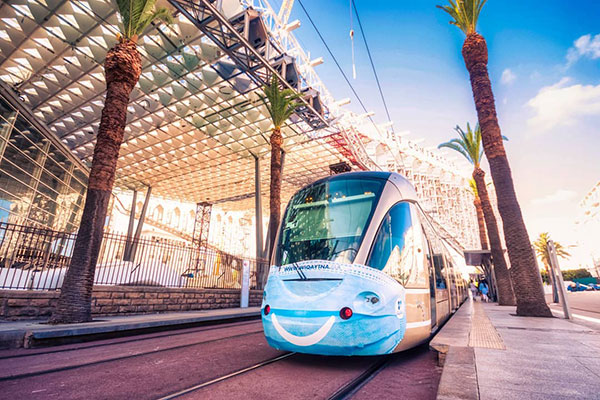 Means of transport
To move freely in Morocco, several means of transportation are available: cabs, buses, streetcars, trains, coaches and rental cars. Please note that travel may be subject to police checks at the entrance to each city.
To ensure your safety on public transportation, it is mandatory to wear a mask, maintain a safe distance from other passengers, and sit in the seats reserved for you.
If you decide to travel by car, wearing a mask becomes mandatory if you are accompanied.